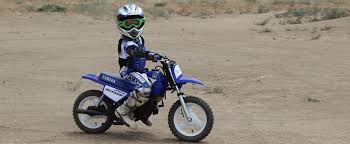 Dirt Range Address:  1515 Arrowhead Rd, Winnsboro, SC 29180
CAROLINA ADVENTURE WORLD
Our Dirt course is a fun, one-day, hands-on training session available to anyone six years old or above. Our Coaches will teach you basic riding skills and responsible riding practices, including risk management and environmental awareness.
The Closed Range Exercise provides hands-on riding training with an emphasis on safety and skill development.
Dirt Bike Riding Tips
Always wear a DOT-compliant helmet, goggles, long sleeves, long pants, over-the-ankle boots, and gloves.
Except for dual-purpose models, never ride on paved surfaces except to cross when done safely and permitted by law – another vehicle could hit you. Dirt bikes are designed to be operated off-highway.
Never ride under the influence of alcohol or drugs.
Supervise riders younger than 16; dirt bikes are not toys.
Never permit youngsters to ride dirt bikes that are too tall or too powerful for their capabilities.
Don't ride alone on remote trails. Use the buddy system.
Ride only on designated trails and at a safe speed.
Take a hands-on riding course.
Are your ready to RIDE? – The FIRST Step is to pick a class date!